The Perfect Medical Conference Destination
In addition to a network of nationally ranked hospitals, bioscience labs and other medical points of interest, the city and its surroundings offer meeting attendees a chance to unwind and have fun.
By Mike Ford
When Dr. Gianrico Farrugia moved his family to Jacksonville this past winter, he was happy to relocate to the fun-in-the-sun location. Having taken the helm as Chief Executive Officer of the Mayo Clinic in Jacksonville after 26 years in Minnesota, he indicated many people may not be able to follow in his footsteps by actually moving to "the river city," but those in the nation's health care community have plenty of reasons to visit Jacksonville for medical conferences.
Friendly, Welcoming Community
"I just got here four months ago and, as a person who is new to Jacksonville, I have realized how much the community has to offer. There is a lot going on in Jacksonville—the St. Johns River is beautiful and we have so much property for conferences that have a view of the river. We also have the beaches nearby and a lot of cities would love to have these things," Farrugia said.
Like many who come to Jacksonville for the weather and the beaches, Farrugia said he also discovered a particular friendliness that is the perfect combination of coastal vibe and Southern charm—something Jacksonville uniquely offers the world with open arms.
"When I first got here, one of the first things I did was walk to our hospital—which is five minutes from the beach. I walked through without my name tag on, so people wouldn't know who I was. I discovered how welcoming and friendly people here are—not just at our hospital, but all around Jacksonville," he said, "My wife has also noticed it and made comments about it. We have really been impressed with what is a remarkable level of warmth and caring that we have experienced in Jacksonville."
Enormous Medical Presence
Few cities have the health care presence that Jacksonville has, making the city attractive to medical professionals looking for the perfect location for a meeting. In addition to the Mayo Clinic, Jacksonville has a robust medical community consisting of the University of Florida Proton Therapy Institute, Baptist Health, Brooks Rehabilitation, Wolfson Children's Hospital, Nemours Children's Clinic, St. Vincent's HealthCare and Shands Jacksonville to name a few.
Seated in Duval County Florida, Jacksonville is also home to the Duval County Medical Society, which ties Jacksonville's health care providers together as a medical community many are proud of. Chief Executive Officer Bryan Campbell believes Jacksonville is among the nation's elite healthcare hubs, making the city a destination spot for medical conferences.
Destination for Medical Tourism
"When I think of medical tourism, I think of Jacksonville because of the Mayo Clinic and because MD Anderson is in the process of opening a Jacksonville clinic. They both attract people from all over the world and the proton therapy UF Jacksonville offers is also huge," Campbell said. "Jacksonville is a medical tourism destination point because of the proton therapy alone and UF supplies some of the best physicians in the country."
Hyatt Regency Jacksonville Riverfront will host BioFlorida's annual conference in 2016. It's being organized by RS&H Healthcare Market Leader Jonathan Cantor, who said he chose Jacksonville because the city is perfect for a special occasion the company will celebrate.
Jacksonville's Got Everything
"This will be BioFlorida's 20th anniversary conference and we're bringing it to Jacksonville because of the city's medical infrastructure—I think it's the best location for a conference," Cantor said. "The Hyatt is perfect for a conference of 500 to 700 people and it has a view of the river and downtown—it's a beautiful river—and the location is close to Baptist Health and the UF Proton Therapy Institute if we want to take tours there, as well as charter a bus and go to Mayo Clinic Jacksonville and the beach."
The BioFlorida conference will take place in October 2016 and Cantor said that's just one example of the great locations the city has to offer. Campbell also noted the Omni Jacksonville Hotel for meetings, as well as Everbank Field and Prime Osborn III Convention Center, which is an architecturally stunning former train terminal along the lines of Union Station.
"Jacksonville is one of the best medical communities in the United States—period. When you look at the resources we have available and the conference centers, not to mention the food and beverage choices available—without a doubt, Jacksonville is looking to be the number one medical destination in the country," Campbell said. "We have great weather, the beaches and the river, but we also have a major airport and because we're in a 'right to work state,' it's easy to plan medical conferences in Jacksonville."
As another Jacksonville resident who moved from the Midwest, Campbell said Jacksonville has everything those in the medical industry are looking for when planning a conference.
"Jacksonville is a robust and lively community—it's a good-looking city that has become a major health care hub that has restaurants on the river with boats docked nearby at Jacksonville Landing," Campbell said. "Jacksonville's a great place—give it a try and you'll like it."
Plan your next medical meeting in Jacksonville.
Local Expert Guest Blogger: Mike Ford
Learn more about hosting a Medical Meetings or Convention in Jacksonville
Luxury hotels and resorts, a riverfront downtown, natural splendors and a healthy cultural community are all part of the city's charm. Jacksonville welcomes groups of all sizes, from 10 to 10,000. Why not yours?
Any member of our sales team would be happy to help you locate and select accommodation, meeting venue and other options that are conveniently situated in close proximity to any medical facility in Jacksonville.
Meeting Planning Services:
With help from the Convention Sales Department, planning a meeting in Jacksonville is extraordinarily simple. We can provide assistance from your first call till the last guest departs, helping you with everything from venues to liaison with hospital staff and administration. Our goal is to make sure that the only thing you have to worry about is your meeting agenda.
Convention Services:
The growth of Jacksonville as a medical meeting destination has given us a unique opportunity to become service experts for this special professional sector. We have learned to anticipate the needs of our medical visitors: Count on us to be standing by with information about tours, dining options, attractions, entertainment, transportation and any other question that arises.
Jax Health Center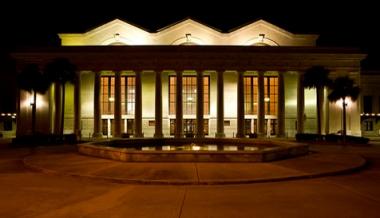 Submit Your RFP
Interested in holding your next meeting in Jacksonville "America's Health Center". Submit your RFP today!
More Info