St. Vincent's HealthCare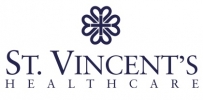 1 Shircliff Way
Jacksonville, FL 32204
(904) 308-7300
www.jaxhealth.com
St. Vincent's Healthcare is a faith-based, not-for-profit health system. St. Vincent's Southside has been serving the community since 1873 and St. Vincent's Riverside since 1916. St. Vincent's Clay County opened its doors in October 2013.
St. Vincent's HealthCare is part of Ascension Health, the nation's largest non-profit health system and largest Catholic health system. The system has long been recognized for delivering superior care with special attention to those who are poor. Consumer Reports rated St. Vincent's Orthopedic Center of Excellence one of the top five in the nation for knee replacements. In addition, St. Vincent's is well known for excellence in cardiology. Physicians at St. Vincent's have become leaders in the field of minimally invasive heart procedures and surgeries---often training other doctors. The Atrial Fibrillation Institute at St. Vincent's offers minimally invasive answers for people who suffer from irregular heartbeats. St. Vincent's was the first in the region to offer Transcatheter Aortic Valve Replacement (TAVR) to frail patients who had previously been deemed inoperable. St. Vincent's cancer program is the only in the region to offer patients Gamma Knife therapy. It is a single day, outpatient treatment for brain tumors.

The Daughters of Charity founded St. Vincent's with a Mission to bring compassionate care to the sick and poor. That Mission is alive and well today. St. Vincent's has a fleet of mobile health vehicles that provide care to thousands each year. The Mobile Health Outreach program visits children at local schools and migrant workers in the fields. If not for this service, many would go without basic healthcare. St. Vincent's is the only hospital system in the region with a mobile mammography unit--- making this life saving screening convenient and accessible.

Quick Facts
Consumer Reports named St. Vincent's Riverside among the top five in the nation for knee replacements
St. Vincent's Southside was the first hospital in the nation to receive Center of Excellence status from the Joint Commission for spine, knee, hip and shoulder surgeries
St. Vincent's Riverside and Southside both received the "Get with the Guidelines" Gold Quality Achievement award from the American Heart Association for heart failure care
St. Vincent's Riverside earned the "Get with the Guidelines" Gold Performance Achievement Award for stroke care
St. Vincent's Mobile Health Outreach Ministry approved as a National Health Service Corps site
Nurses in the Coronary Care Unit and the ICU at St. Vincent's Riverside earned the Beacon Award for critical care excellence
Partner Information
You must have JavaScript Enabled to view this map.
Processing Your Request