Nemours Children's Clinic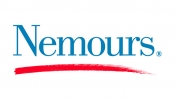 807 Childrens Way
Jacksonville, FL 32207-8426
904-390-3600
www.nemours.org
As one of our nation's leading pediatric health care systems, Nemours makes a promise to do whatever it takes to prevent and treat even the most disabling childhood conditions.
As one of our nation's leading pediatric health care systems, Nemours makes a promise to do whatever it takes to prevent and treat even the most disabling childhood conditions. It's a promise that extends beyond our nationally recognized clinical treatment to an entire integrated system of research, advocacy, education and prevention services for all children in the communities we serve.
Established in 1940 as a legacy of the Alfred I. duPont Testamentary Trust, Nemours now employs over 4,200 Associates, including 420 pediatric physicians who cared for approximately a quarter of a million children in 2007. We stand with parents, physicians, community leaders, educators, children's advocates and government officials to ensure optimal health and wellness for every child.
At Nemours, we're dedicated to achieving higher standards in children's health. And we begin by caring for each child as if they were our own. For more than 70 years, this has been the Nemours Way.
Nemours owns and operates the Alfred I. duPont Hospital for Children in Wilmington, Delaware as well as the Nemours Children's Clinic, a single group practice with multiple locations in Jacksonville, Orlando and Pensacola, Florida , as well as Wilmington and the Delaware Valley. Supported by a single electronic medical information system, physicians across subspecialties are able to provide or advise on patient care anywhere in the system. Further distinguishing our comprehensive system of care, we provide health education through KidsHealth.org (the world's most lauded and visited web site dedicated to the health of children), research and professional education leavening the standard of care, prevention through Nemours Health and Prevention Services and adjunct programs dealing with detection and intervention such as Nemours BrightStart! Dyslexia Initiative.

Quick Facts
Features over 90 physicians serving Jacksonville, including several leading orthopedic doctors, one of the nation's pre-eminent pediatric urology and robotic surgery physicians, and other leading physicians and surgeons in genetics, general surgery, ophthalmology, pulmonology, otorhinolaryngology (ENT), oncology, gastrointestinal disease, endocrinology and more.
Provides world-class subspecialty care as the premier provider in the Southeast, through convenient community-based physician services.
Partners with the Mayo Clinic and Wolfson Hospital in an accredited blood and bone marrow transplant program.
Offers exceptional teaching programs for neurology, endocrinology and applied biomedical and outcomes research in multiple areas.
Practices a coordinated team approach by using a sophisticated electronic medical record system.
The Partnership for Children's Health stimulates and coordinates gifts from the community to help children receive pediatric care, underwrite critical research and support innovative education and prevention programs.
Established the Nemours BrightStart! Dyslexia Initiative, a one-of-a-kind screening and intervention program that identifies and treats Pre-K children at risk for dyslexia.
Partner Information
You must have JavaScript Enabled to view this map.
Processing Your Request
Exclusive Deals
Exclusive Deals Coming Soon

Hotel Partner Offers

We are currently updating our specials and deals mapping feature. Please check back soon for exclusive deals and savings.