Ackerman Cancer Center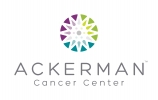 10881 San Jose Boulevard
Jacksonville, Florida 32223
904-880-5522
www.ackermancancercenter.com
Ackerman Cancer Center is North Florida's premiere private cancer clinic, offering diagnostic tests, proton therapy, and conventional radiation therapy in one convenient location.
From diagnostics to treatment, Ackerman Cancer Center utilizes some of the most advanced technology available anywhere. As a convenience to patients, a variety of diagnostic services are offered in-house, eliminating the need to travel to various sites for tests and ensuring timely service without lengthy test result delays.
In addition to offering the most advanced radiation oncology treatment available, Ackerman Cancer Center is focused on improving cancer outcomes and quality of life for patients. Our patient-centric model ensures that care revolves around the needs of each individual patient. To ensure all patient needs are addressed, a team of oncology-certified nurses, oncology social workers, and oncology dietitians are on staff. A financial resource coordinator is also available to assist patients in navigating the sometimes confusing insurance process and to seek options for patients who are having difficulty managing the financial burden of cancer care.
The rapid evolution of cancer-related technology demands equipment to be constantly updated. In spring 2015, Ackerman Cancer Center expanded its services to include proton beam therapy, which makes it one of fifteen proton treatment centers in the U.S., as well as the world's first private, physician-owned practice to offer this treatment option.
Ackerman Cancer Center has two offices in Northeast Florida: in Mandarin (map) and in Amelia Island (map). We also see patients at St. Vincent's Medical Center Riverside. To learn more about Ackerman Cancer Center, visit our website.

Quick Facts
Ackerman Cancer Center first opened its doors as First Coast Oncology in May 1997. A second location on Baptist Medical Center's Nassau campus opened one year later.
In 2013, Dr. Scot Ackerman was named one of 904 Magazine's 40 Most Influential People in Jacksonville Health Care.
Ackerman Cancer Center offers a variety of cancer treatment options, including proton therapy and intensity modulated radiation therapy (IMRT).
Ackerman Cancer Center is the world's first private practice to offer proton therapy.
In addition to cancer treatment, Ackerman Cancer Center has experience with benign conditions, such as keloids, thyroid disease, and Dupuytren's contracture.
Vitals and HealthGrades patients consistently rank our physicians at four- and five-star levels.
For our patients' convenience, Ackerman Cancer Center is pleased to offer 11 on-site screening tests, including mammograms, PSA, MRI, and PET/CT imaging.
Our five board-certified radiation oncologists each have more than 25 years' worth of experience.
Find us on:
Partner Information
You must have JavaScript Enabled to view this map.
Processing Your Request
Exclusive Deals
Exclusive Deals Coming Soon

Hotel Partner Offers

We are currently updating our specials and deals mapping feature. Please check back soon for exclusive deals and savings.