UF Health Jacksonville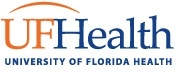 655 W. Eighth Street
Jacksonville, FL 32209
(904) 244-0411
ufhealthjax.org/
Affiliated with the University of Florida College of Medicine, UF Health at Jacksonville is one of this region's most acclaimed teaching hospitals. Located in downtown Jacksonville, the medical center serves 19 counties in Florida and several in south Georgia.
A focus on research, including important clinical trials, has made UF Health Jacksonville a center for progressive technologies, advanced treatment options, and preventive medicine. University of Florida physicians offer a team approach to patient diagnosis and treatment, and patients benefit from the advanced knowledge and expertise offered by academic physicians.
UF Health Jacksonville offers state-of-the-art technologies that UF physician use to better diagnose and treat the most serious illnesses. A new Center for Advanced CT & MR Imaging offers the most detailed images available - in just minutes. Cancer patients have access to the most advanced forms of external beam radiation therapies. And, seriously injured patients have immediate access to specially trained UF trauma surgeons and support staff at the areas only Level I trauma Center, TraumaOne.
Centers of emphasis include the Neuroscience Institute, where UF physicians specialize in epilepsy, movement disorders, multiple sclerosis, neuromuscular diseases, sleep disorders, spinal cord injuries and stroke. The Cardiovascular Center has a fully integrated, comprehensive heart program specializing in arrhythmia, congestive heart failure, coronary heart disease, heart attack, heart valve disease, hypertension, peripheral vascular disease, and cardiac rehabilitation. The UF Health Jacksonville Bone and Joint Institute offers a wide range of orthopaedic services including emergencies requiring trauma care, adult reconstructive surgeries and sports medicine.

Quick Facts
UF Health Jacksonville is home to more than 380 nationally recognized University of Florida faculty physicians. UF physicians train more than 300 residents and fellows each year.
UF physicians offer advanced medical treatment in almost 70 areas of specialty.
UF Health Jacksonville created Jacksonville's first comprehensive stroke center.
The first heart transplant in Jacksonville was performed at UF Health Jacksonville.
TraumaOne was the first Level I trauma center in Florida.
The hospital's neonatal intensive care unit is an important regional referral center.
UF Health Jacksonville is home to the nation's largest non-military simulation training center.
Partner Information
You must have JavaScript Enabled to view this map.
Processing Your Request
Exclusive Deals
Exclusive Deals Coming Soon

Hotel Partner Offers

We are currently updating our specials and deals mapping feature. Please check back soon for exclusive deals and savings.